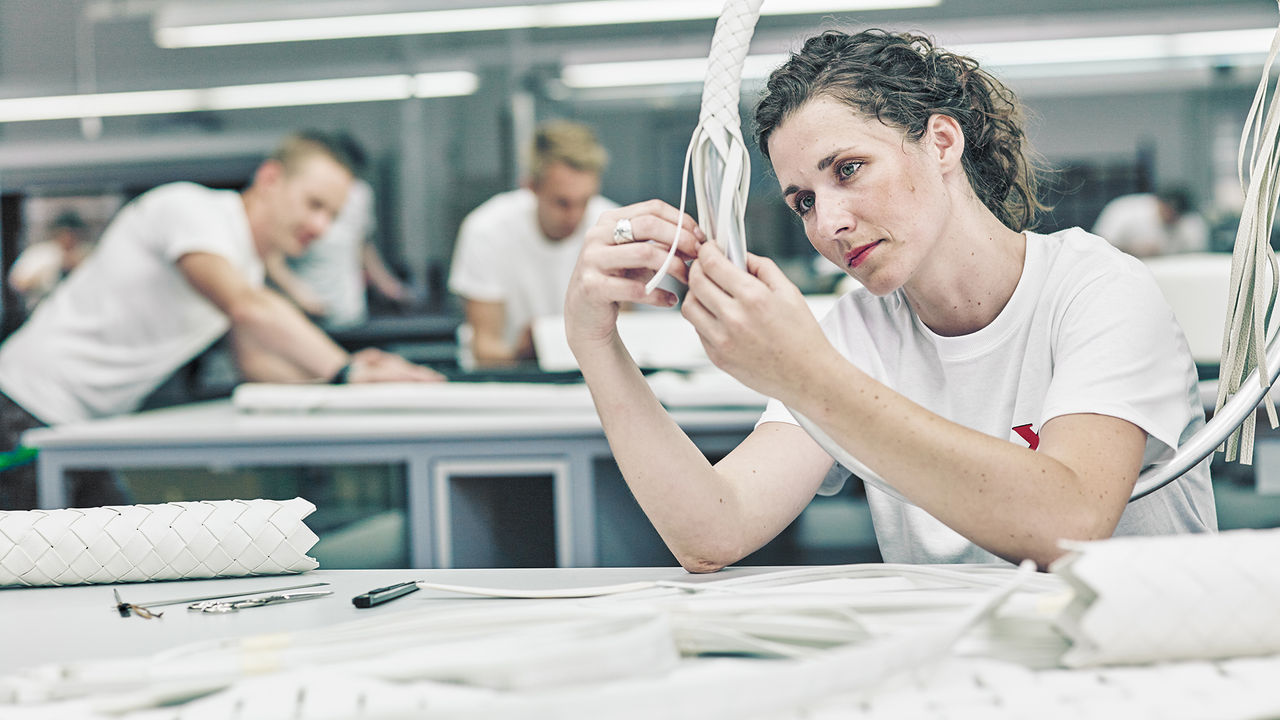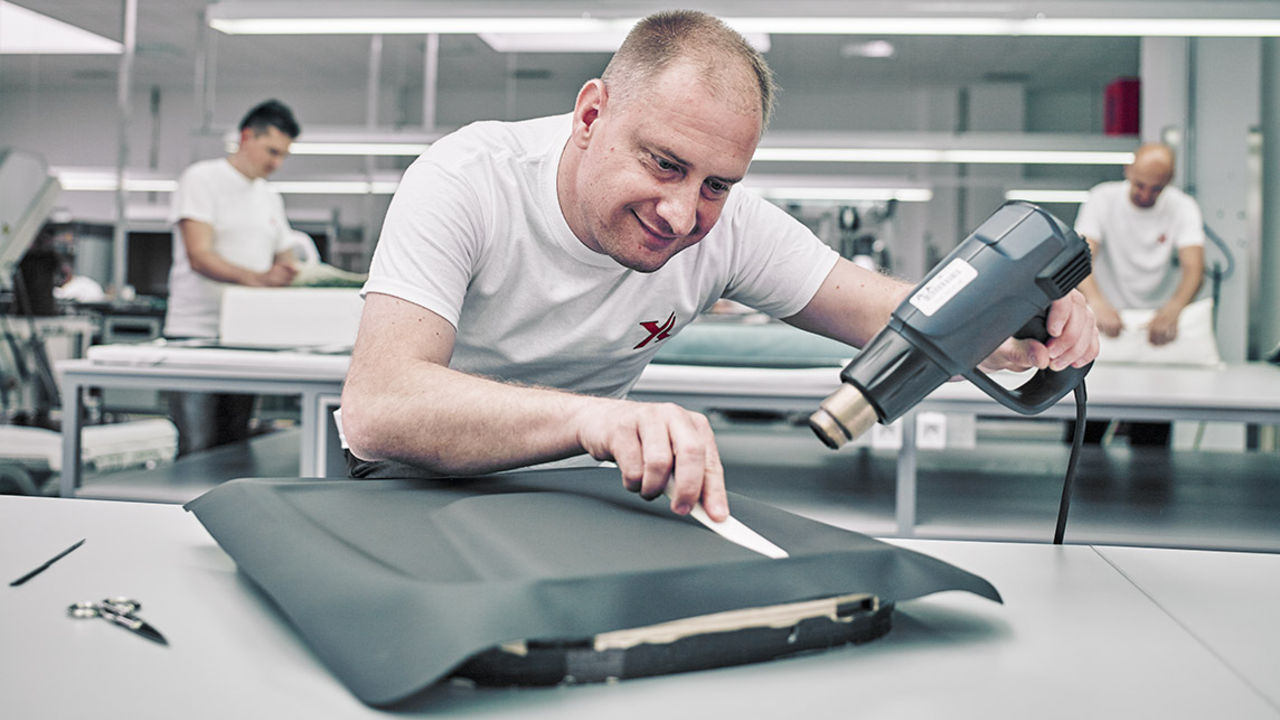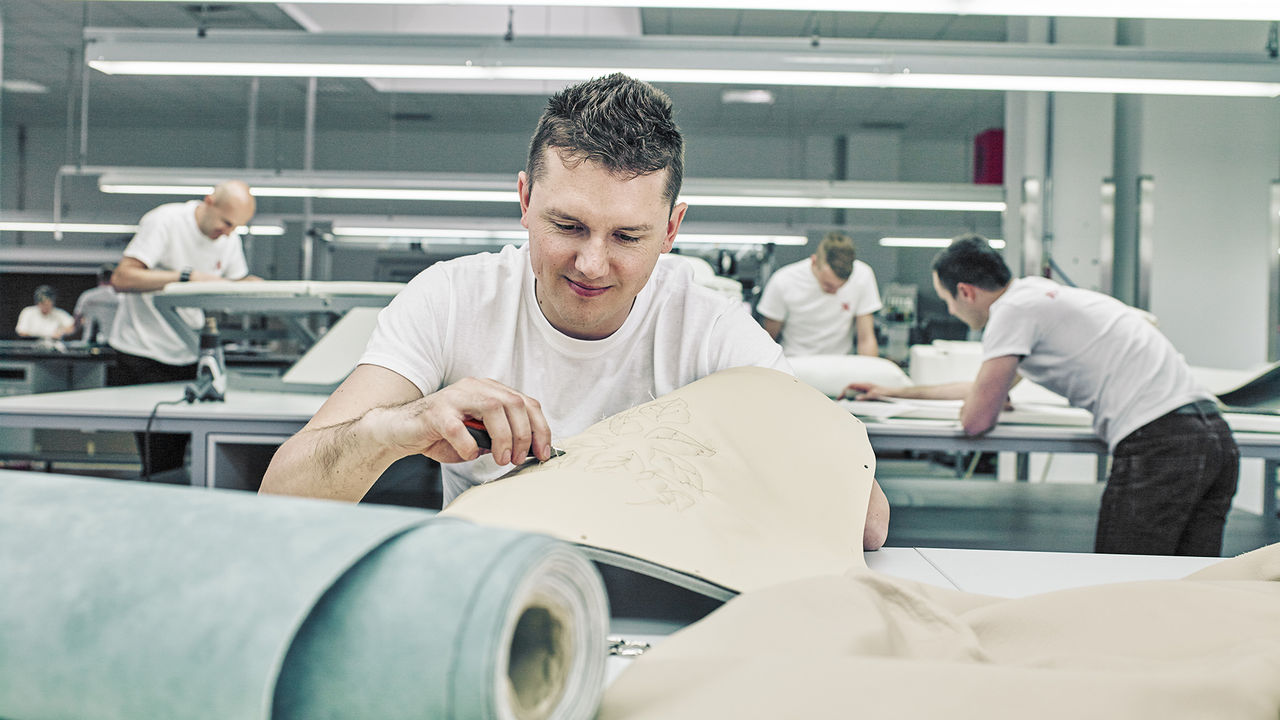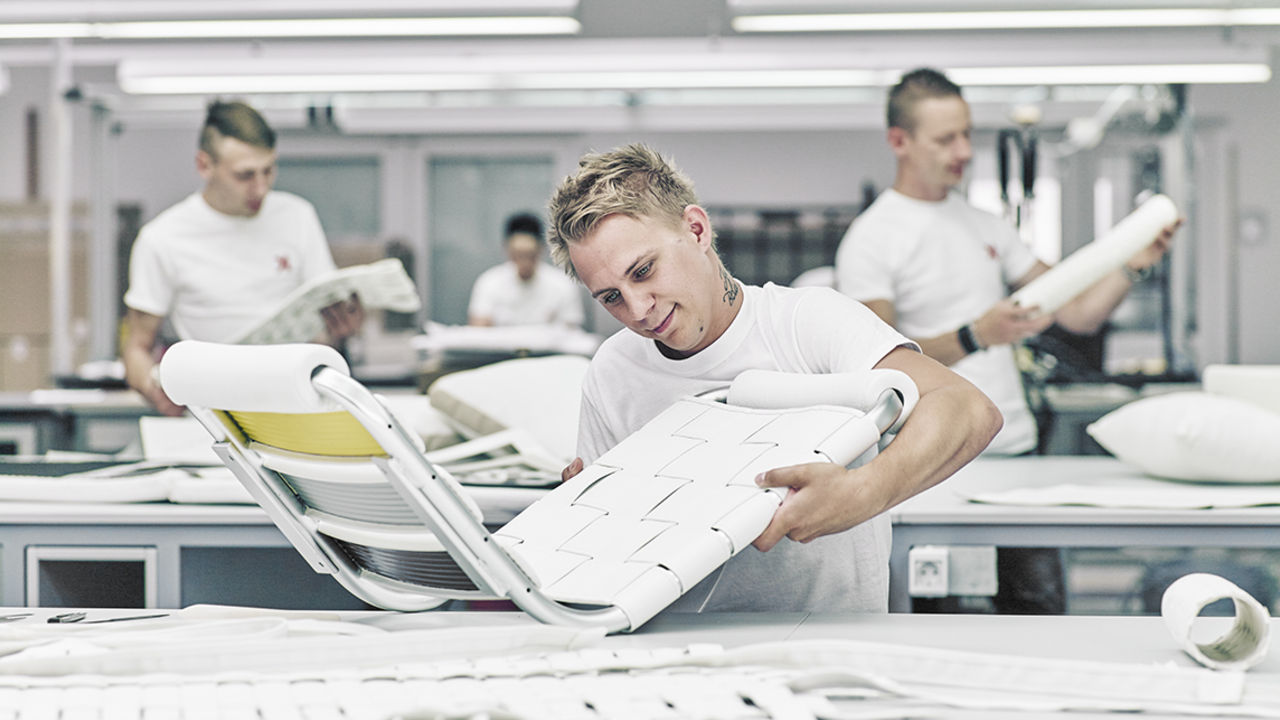 No matter if pretentiously designed equipment for boats and planes new leather seats for classic cars or youngtimer, trendily designed motorcycle seats, classic seating furniture or functional types of buildings – in our modern manufacture we offer all custom-made services regarding the product leather. With so much passion for detail and exquisite craftsmanship, our experienced employees manufacture unique items of high quality for you. There are no bounds to your imagination.
The manufacture is a company of BOXMARK Leather d.o.o. - a production and development site for the international automotive airline and shipping industry. The competence to meet the highest quality requirements in this industries paired with masterful craftsmanship is the basis for our efficiency.
Get convinced by our know-how on site and make your desire for unique interior and incomparable
design come true.